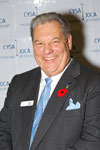 Chair: D. E. (Ted) Young (Guelph, ON) – President and CEO of Edward Young International Inc., Ted operates the family farm at Wiarton, Ontario, with Hereford beef cattle, and an aggregate stone quarry. He also owns and operates a language training studio in Guelph. Ted enjoyed a long career in public service, working for several government departments and corporations. Current volunteering includes many years with the University of Guelph Alumni Association (UGAA), where he is now serving as a board member to the University Centre representing the UGAA. Ted was recently elected to the national board of directors for the Federal Superannuates Association. Ted has played a major leadership role with the competition, having held many offices since its inception in 1985.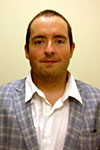 Past President: Gerry Sullivan (St. John's, NL) – Gerry is the Business Optimization and Research Specialist with Eastern Composite Services and Owner/Operator of Pro Fit TFW. A graduate of Memorial University, Gerry spends much of his time helping to promote healthy living throughout Newfoundland as well as providing a voice for local business by his involvement in various Chamber of Commerce groups and business committees. Gerry is an international speaker / corporate strategist and a member of the Canadian Association of Professional Speakers and Global Speakers Bureau.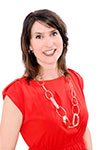 President: April M. Stewart (Elgin, QC) – An agricultural communications and public relations consultant at Alba PR, April is also a sixth generation, Quebec dairy farmer. A graduate of McGill University, she's an eager industry agvocate who is determined to ensure the sustainability of rural regions and family farms. She is the Social Media, Communications and Marketing Agent for Quebec's Community Economic Development & Employability Corporation (CEDEC), a seed sales rep for Speare Seeds, an award-winning freelance writer, and creator of 'The Farmer's Survival Guide: How to Connect with 21st Century Consumers.'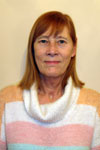 Treasurer/Registrar: Anne McGee (Guelph, ON) – Served as Secretary of the competition since 1989, and has been heavily involved with the competition over that 20 year period. Completed a 25 year career with Farm Credit Canada.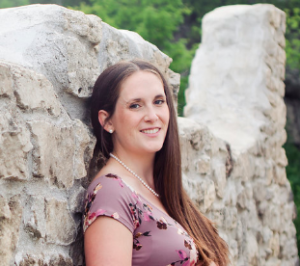 Lydia Parker
(Rockwood, ON) –Lydia Parker is the proud winner of the 2012 CYSA Senior division and has sat on the board as both a Youth Representative and board member. She is a graduate of the University of Guelph's Ontario Agricultural College and has enjoyed working in both the agri-chemical and agricultural technology industry since graduating. Because of her love for Canadian agriculture, public speaking and agricultural advocacy, Lydia is delighted to sit on a board that provides young people with a platform to share their insights and optimism for our industry. She currently resides with her husband and daughter on their multi-generational family farm outside Rockwood, Ontario, where they raise sheep and beef cattle.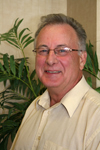 Honourary President: John J. MacDonald (St. Nicholas, PEI) – Retired to his farm with wife Cynthia, and continues to represent the Canadian Federation of Agriculture at 4-H Canada. John was president of the national 4-H program in 2000, and is currently a trustee with Canadian 4-H Foundation. He is a director of Summerside Port Inc., represents PEI Cattle Producers on Canada Beef Inc., is a trustee for PEI 4-H Trust Fund, sits on East Prince Environment Board, and is a member of his church finance committee. John was inducted into the Atlantic Agricultural Hall of Fame in 2013.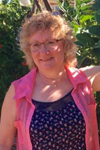 Administrative Assistant: Pat Dares (Guelph, ON) – Although Pat did not grow up on a farm, she has a love for the land, animals and people who work in agriculture to provide food for us all. Pat has worked in agricultural administration for more than 25 years and previously in customer service. Currently at Kahntact Marketing, Pat has the opportunity to channel her experience into helping clients meet their marketing and advertising goals.
Pat enjoys people and learning new things, so when asked to join the CYSA board in 2017, it was with great enthusiasm. She is continuously impressed with and engaged by the Canadian youth who care so passionately about our food and agriculture.
Pat has adult children and many grandchildren with whom she loves to share information that will help them develop an appreciation for our food and farming systems. When not at work or with her family, she loves to explore new roads on her motorcycle or travel to new places. Tasting new food in new places and meeting the local people who produce it never gets boring!